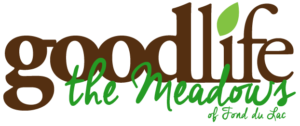 Monday Morning
May 2nd meeting, there were 16 members at our Monday meeting plus three guests. Donna Miller, Lisa Thompson, and Becky Cnszynski joined us. Rumor, Donna put a deposit down for Gary at the Meadows. We were greeted by the Harry and Steve.  Dan led us in grace. Happy bucks came from Mark, Steve and Dawn. We got an invitation to United Singers Concert on May 10th. Bonnie was the raffle winner again. She picked the nine of spades, no winner.  Next Monday's 50/50 Raffle will have 22 cards in the game including the five pay cards with a pot of about $379.  We have a projector for our speakers; please contact Gary Miller if you need it. Speaking of programs for the future, get information to Dave or myself. We have donated money to support Dream Catchers. They have two games in May, the 7th and 21st. Save the dates, more detail on the group to follow. Bonnie announced the trail pickup will be 8:00 on May 14th. Breakfast will be provided prior at Pump and Pantry on the club. If you are not signed up, call Bonnie or just show up. Weather will be great.
Diane Roberts & Tim Burns, The Meadows
Diane Roberts, Activities Director and Tim Burns, Project Director lead us on the tour of The Meadows. This is their fourth Assisted Living Development. There will be 71 units at The Meadows. Like our club, the median age of their facilities is 85. Current occupancy is seven units with nine more to open soon. They serve three meals a day plus snacks. Prices start at $2,500. Amenities include pool, gazebo, sauna, future fitness center, outdoor walking track and commercial washers and dryers. Currently, there is no entry fee. However, first and last month's rent is needed for deposit. You need proof of financial ability to pay two years rent. Overall impression is very nice. Thanks Gary for the tour.