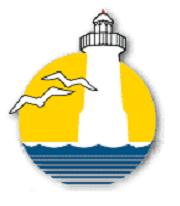 Monday Morning
We had 19 members at Monday's meeting along with our guest speaker, Dyann Benson from the City of Fond du Lac.   Happy Bucks were offered by Jim Freiberg ($5) in honor of his daughter's graduation from Mount Mary College, and she wasn't the oldest graduate, Mark Luttenberger for being on vacation for the next three weeks and in thanks for everyone who helped ring bells for the Salvation Army, Harry Schneider for his 65th birthday and Vickie Goldapske for past weekend's 3rd grade basketball tournament wins.  Marlin Towne was the 50/50 Raffle winner (two weeks in a row) and he drew the Three of Diamonds, still not a winner.  Next week's pot will be $81 with 46 cards left in the deck and nine pay cards.
Dyann Benson, Fond du Lac Community Development Director
Dyann Benson, Community Development Director for the City of Fond du Lac joined us on Monday morning to talk about her new role.  Dyann has been on the job as Director since October and prior to that she was the Redevelopment Planner for the past three years.
The Community Development Department includes functions relating to planning and zoning, economic development, redevelopment, downtown parking, city-owned industrial parks, building inspection services and the senior center.
Community Development staff provide information and guidance regarding local zoning and land use laws, long range planning, floodplain development, housing rehabilitation loans, redevelopment services, and historic preservation.  The Department reviews and processes requests for variances, special use permits, rezoning, annexation, certified survey maps, plats, code amendments, and other discretionary approvals.
The Community Development Department also oversees the development of three City-owned industrial parks: Fond du Lac West Industrial Park, South West Industrial Park, and Fox Ridge Business Park. Staff will facilitate the first-time purchase and development of land in one of the industrial parks, as well as assist in providing guidance for the expansion and/or reuse of existing structures.
Dyann noted the recent happenings in FDL included two new Kwik Trips, new Hampton Inn, new Holiday Inn Express, Holiday Inn Conference expansion, Panera, Panda Express, Grande Cheese Corporate Headquarters, Student housing at UW-FDL, redevelopment of the former Retlaw Theater, redevelopment of the former Wells Mfg. and the redevelopment of the AC Nielsen location.  Wow, that's a lot.