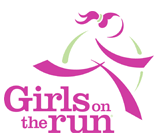 Monday Morning
There were 16 members at our Monday meeting plus three guests. They were Karissa Schneider and our speaker, Pam Sippel. Both are from Boys and Girls Club. In addition, Annie Moore, president of the Key Club joined us. Annie reminded us that there is no Storybook Land this year. The Key Club will help the library with a teddy bear sleep over April 8/9th. The greeters were a no show. Gary Miller led us in grace, again. Charlene had the humor. She gets better every week. Happy bucks, both Dawn and Steve were happy.  We have all kinds of fund raisers, Gary Ring for Grief Relief, and Pete for South Shore Coracle on April 23 & 24th. Our speaker picked Glen again. He picked the three of Spades for a non-winner. Next Monday's 50/50 Raffle will have 28 cards in the game including the five pay cards with a pot of about $315 Our own Jeff Stueber is guest speaker at the Sophia Servant Leadership on Friday morning at Children Museum at 7:00. He is talking about Fish Philosophy. I assume that it is not about Lake Winnebago fish.  
Pam Sippel – Girls on the Run
Girls on the Run of Fond du Lac is an international 501 c 3 youth development program. The program is a transformational learning program for 8 – 13 year old girls that teach life skills through dynamic, conversation based lessons and running games over a 10 week season. Girls on the run has grown from 15 girls and one team to 150 girls and 11 teams in 2016. The 10 week program culminates with school age girls being physically and emotionally prepared to complete a 5K running event. The goal of this program is to unleash confidence through health and fitness. Teams meet twice per week for ten weeks at the school which they are registered.  We inspires girls to be joyful, healthy and confident using a fun, experience based curriculum which creatively integrates running The girls get running shoes and t-shirts. We are donating our PDQ Brat Fry proceeds to sponsor a team. The goal is limit a girls total cost at $60.00 if they can afford it. The race is May 14th. They need volunteers to help the girls.