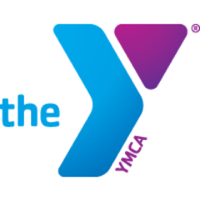 Monday Morning
There were 12 members at our Monday meeting plus two guests. Joining us were our speakers, Ali Harasha and Alexis Berg.  We were greeted by Glen. Steve handled the prayer and rumor. Side note – Del is at home. Call for an appointment to visit. Next Monday's 50/50 Harry was the winner. He drew the Jack of Hearts, no winner. Raffle will have 20 cards in the game including the five pay cards with a pot of about $431.  We have a work day to paint buildings at the Children Museum on July8/9th.  In addition, we will have prep day to get some of the displays on the building ready on July 6th at 4:30 at MPTC. Bonnie has the signup sheet.  We have a projector for our speakers; please contact Gary Miller if you need it. Speaking of programs for the future, get information to Dave or myself.
Ali Harasha & Alexis Berg, Fond du Lac YMCA
Ali is Sports & Fitness coordinator at the YMCA. The Y is offering Healthy Living Exercise Program. It is three phases over twelve weeks. The program is free. The wellness coaches will work one on one to increase physical activity in a safe and engaging program. Ali is also in charge of the personal trainers at the Y. Alexis is responsible for the Parkinson's program, diabetes prevention program and Livestrong. Livestrong is 12 week program using exercise methods to ease cancer survivors back into fitness.  These are just a small portion of the programs that the Ymca offers. In some from, we all need 150 minutes of exercise each week.