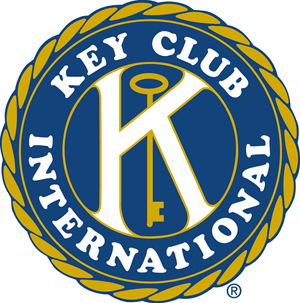 Monday Morning
We had 19 members and three guests at Monday's Membership Meeting back at The Main Street Café and Lounge. Joining us were potential members Kari Baker (Gary Ring), Sarah Leeds (Dan Leeds) and Gary Thorpe (Bonnie Baerwald). "Happy Bucks" were offered by Dan Leeds for he and Lin heading out to England to see their grandchild, Gary Miller for being back from Ireland, but disappointed he didn't find any Kiwanis Clubs in his travels, Bonnie Baerwald for Gary Thorpe joining us, Gary Ring for Kari Baker joining us and the nice weather over the past weekend and Bob Kahl ($4) for finishing his stint of babysitting four of his grandchildren in Monona. Bonnie Baerwald was the 50/50 Raffle Winner and she drew a King of Clubs. Not a winner so the prize continues to grow. Monday's game will have 23 cards, seven pay cards and a pot of at least $380.
Why Join Kiwanis? Dan Leeds
Dan Leeds was our program on Monday and he did an excellent job explaining what Kiwanis meant to him and also some great history and statistics about the size and reach of our worldwide Kiwanis organization. Statistically, Kiwanis is in 96 countries with over 8,400 Clubs and over 600,000 members worldwide. There are over a 150,000 Kiwanis projects performed every year that produces over 6M volunteer hours. Volunteer hours for all of the K-Family Clubs totals over 18M hours and over $100M of donations worldwide every year. The K-Family is comprised of K-Kids (elementary schools), Builders Clubs (middle schools), Key Clubs (high schools), Circle K (college), Aktion Clubs (disabled members) and Kiwanis Clubs. Dan talked about two of our major programs, Infant Swaddle Sacks and The Parenting Newsletter that we've been involved with the other two Kiwanis Clubs in town for a number of years.
Dan ended his presentation by telling us that he joined Kiwanis for two reasons; to give back to his community and for the camaraderie of the group and the relationship building that comes from belonging to our Kiwanis Club.