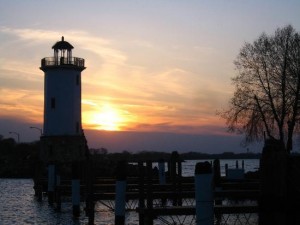 Monday Morning
We had a better turnout of 18 members at our Monday meeting even with the bitter cold.  Our scheduled program wasn't able to attend due to a medical emergency.  Happy Bucks were offered by Charlene Pettit for the extra minutes of daylight we're getting each day so it's a little lighter in the mornings on her way to babysit her grandchildren and by Dan Leeds, even though he didn't have an extra $1, for the birth of his second grandchild on the same date as his first grandchild.  Charlene noted that the Social Committee is organizing an after Project Linus gathering for drinks once a new date has been set.  Gary Miller was the 50/50 Raffle winner this week and he drew the Two of Hearts, a non-winner.  Next week's drawing will have 43 cards with eight pay cards and a pot of at least $114.
Lakeside Park Survey
Since our scheduled program wasn't able to attend, Gary Miller took the opportunity to talk about the current efforts underway to get input on future uses of Lakeside Park.
The Lakeside Park Exploratory Committee is seeking input from citizens, requesting they take a survey on the use of the park.  The results will help the committee understand how people use Lakeside Park and may identify improvements that might lead to more usage.
Paper copies of the survey are available at Fond du Lac City County Government Center, Fond du Lac Public Library and Fond du Lac Senior Center. Completed surveys may be dropped into a box at each location.
The survey can also be taken online and must be completed by Jan. 15.
Gary encouraged everyone to take the time to provide input to help the City Council in their deliberations on how to best position Lakeside Park for the future.