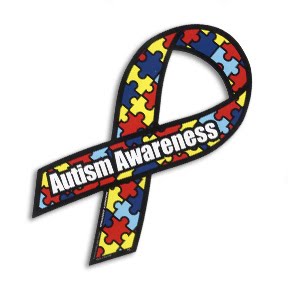 Monday Morning
We had 17 members at the beginning of Monday's meeting but that number grew to 18 after we inducted our newest member, Dr. Caron Daugherty.  Dr. Daugherty was sponsored by Bonnie Baerwald and is the Dean of General & International Education at Moraine Park Technical.  Caron hails from the Ozarks region of Missouri but seems to have adapted well to Fond du Lac and Wisconsin.  We also had our guest speaker, Shannon Schultz from the Fond du Lac School District at Monday's meeting.  Gary Miller is organizing an InterClub to the Evening Club for Wednesday night, December 17th to support our Club member Steve Millin, who will be the program that night.  Check your calendars and let Gary know if you can attend.  Happy Bucks were offered by Pete Vercouteren who is glad to be back and hopeful that Barb's hospital encounters are over, Gary Miller for his helping out at the Turkey Trot on Thanksgiving Day, Bonnie Baerwald for getting her outside Christmas decorations up on Sunday before the rains came, Sharon Kollman for being thankful she's back from the warm beaches of Florida and finally Vickie Goldapske for fun deer camo with her family this past weekend.  Chris Serres was the 50/50 Raffle winner and she drew the Three of Clubs, another non-winner.  Next week's pot will be $31 with 49 cards left in the deck and nine pay cards.
Shannon Schultz, Fond du Lac School District
Shannon Schultz joined us on Monday morning to talk about the benefits of the iPad Minis that our Club has donated to a number of students in our community.  Shannon is the Autism Program Support Teacher for the Fond du Lac School District and is in her fourth year in this role for the school district.  Shannon has been an educator for 18 years, 15 of those in the Fond du Lac District.  Shannon works with children and young adults in grades kindergarten through age 21that are on the autism spectrum.
Our Club has donated a number of iPad Minis to autistic students in both the Fond du Lac and North Fond du Lac School Districts over the past several years as part of the Past Governor Messer's Project.
Shannon used two of her students as examples of how the iPad Minis are used by these students to function in everyday life, from a communication device to a scheduler that helps a high school student get ready for school and get to his job helping to serve breakfast at school, without someone helping him every step of the way.   The specialized apps that are available for the iPad Minis provide these students with a new whole world.  With the rate of autism now at 1 in 65, there is plenty of need for these kinds of instructional aids.