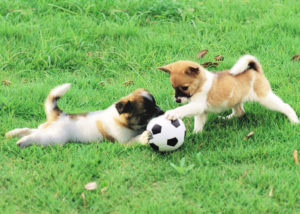 Monday Morning
There were 17 members at our Monday Meeting plus two guests, our guest speaker, Misty Gedlinske and Kathy Treml. We were greeted by Sharon aka Dawn. Harry and Misty had the humor for the day and both were good. John had the grace. Glenn had two happy bucks, for being back and new grandchild. Charlene had a happy buck for the good turnout at the Thursday night social. Gary Miller was a winner and a winner. We don't know what the final total was but stay close to him at the Officer Installation for free drinks. Side note – Del is at home and  loves visitors.  We have a possible interclub from Ripon Early Birds. Their golf outing is September 7th. Cost is $85 for golf an dinner. See Dawn to sign up. Ripon Noon Kiwanis have pancakes on September 16th.  Finally, Kewaskum has their 65th Annual Turkey Shoot on Sept. 10th. See me for all the details. Sharon will be our representative for the Boys and Girls Club on October 12th.  Mahala's Hope has their open house on September 17th. Remember that we have a Kiwanis web page and Facebook. If you are on Facebook, like our page.  We have a projector for our speakers; please contact Gary Miller if you need it. Speaking of programs for the future, get information to Dave or myself. Member names are being added under Programs for your future dates.
Misty Gedlinske and Kathy Treml – Dogs in the Park
Misty Gedlinske and her husband are founders of Fond du Lac Dogs in Parks. They have designed and self-funded two pet waste stations for Prairie and Peebles Trails. Now they are looking for funding for stations in the twelve parks that the city council has approved for being able to walk your dogs in these parks. The total startup costs for the commercial waste stations are $7,500.  The annual cost for upkeep is about $1,000. They feel that the city should not have to cover these costs and that is important to have dogs in our parks.