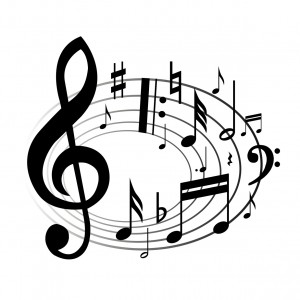 Monday Morning
We had 16 members at our Monday meeting along with our guest speakers, John Leuberg and Diane Fricken, from United Singers of FDL Area.  Vickie Goldapske had a Happy Buck in celebration of her 3rd Grade Basketball Team's first medal finish in a NFDL tournament last weekend.  Hopefully her voice will return soon.   Harry Schneider was the 50/50 Raffle winner this week and he drew the Queen of Hearts, the big winner.  The pot topped out at $141 so Harry took home $70.50.  Congratulations Harry.  Next week's drawing will start anew with 52 cards, including nine pay cards, and a brand new pot.
Diane Fricken, United Singers of Fond du Lac Area
Diane Fricken has been involved with the United Singers group since its inception and she joined us to tell us about the group.  The choir started in February 1994 with six members and now features 45 individuals. Their first concert was at the opening of the Very Special Arts of Wisconsin held at the Fond du Lac Public Library; the group also has sung at the inauguration of Governor Tommy Thompson and sang the national anthem twice at a Badger football game.  The choir was connected with Very Special Arts and the Kennedy Center for the first 19 years of their existence.  Diane said that in July of 2013 the group was informed that Very Special Arts would no longer sponsor the Fond du Lac Choir.  So they renamed themselves the United Singers of the Fond du Lac Area.  They continue to learn new songs and even how to use bells and instruments.  They are a family of singers and volunteers.  Diane noted that the choir has lots of butterflies before a concert, but the more they practice and perform, the more their courage and pride takes over.   It is a group of challenged adults and dedicated volunteers and a gifted director.  It's a place to grow musically, even more importantly, to develop self-esteem and confidence.  One member of the choir has said on multiple occasions "I know why I work on reading, so I can read the songs I'm learning to sing."
A member of the choir, John Leuberg, joined Diane on Monday and sang "Take Me Out To The Ballgame" from memory.  Well Done John.