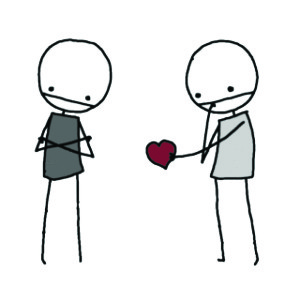 Monday Morning
There were 16 members at our Monday meeting plus four guests. In addition to our guest speaker, Sharon Stoffel, we had three Key Club members.  They were Paige Richardson, Abe Stoffel-Murray and Ben Stoffel-Murray. Happy bucks came from Harry for thirty five years of wonderful marriage. Gary Ring for a great Pink Pumpkin Race. Chris Serres for her road trip to Arkansas. Anne Lemke and spelling bee team completed fifty two words before misspelling camoflage. Great job Anne! Remember – Marlin needs your ticket sales money as soon as possible.
Gary Ring paid his speaker to draw his number. Unfortunately, he drew the ace of spades, no winner. Next Monday's 50/50 Raffle will have 48 cards in the game including the eight pay cards.
Sharon Stoffell, Grief Relief
Grief relief is a peer support group for grieving children. Grief relief provides support for children, teens, and their families following the death of a parent, Grief Relief's mission to provide a safe place where families can grieve openly. We believe that no person should grieve alone. For help, a parent or guardian can call Grief Relief office at 907-3940.  The program started 2008 and is located behind Kwik Trip on Hwy 23 West. Signs of grief in children: Wanting to hear the story of death over and over; noncompliance with adults; aggressive behavior. This is just a small sampling of signs. In addition to funds, the programs need volunteers to work with children.