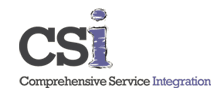 Monday Morning
There were 11 members plus two guests at our Monday meeting.   Marian Sheridan and Jim Salasek were our speakers. Steve was our greeter and had the humor. Dan had a happy buck. John had the grace. Gary Ring is selling raffle tickets for Grief Relief. Side note – Del is at home and loves visitors.  West Bend German night is March 28th.    Remember that we have a Kiwanis web page and Facebook. If you are on Facebook, like our page.  We have a projector for our speakers; please contact John if you need it. Speaking of programs for the future, get information to Jackie or myself. Member names are being added under Programs for your future dates.
Marian Sheridan and Jim Salasek, YScreen
YScreen started in 2002 and serves the whole county. The student Alcohol and Tobacco survey showed that 21% of students surveyed had considered suicide in the past year. The Fond du Lac School District sought evidence based best practices in youth suicide prevention. Emotional health screening was implemented at Fond du Lac High School. Between 2002 and 2015 school years, the percentage of students surveyed that reported having suicide decreased from 21% to 17% . The YScreen advisory board, which is a blend mental health professionals, school administrators and community agency representatives, is the guiding forces of the Fond du Lac Area YScreen Program. Major funding for YScreen is provided Fond du Lac School District, Agnesian Healthcare and the Fond du Lac United Way.