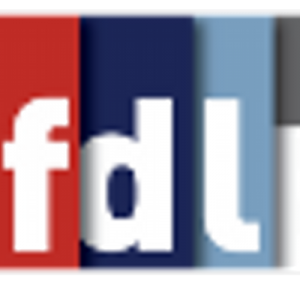 Monday Morning
There were 12 members plus one guest at our Monday meeting.   Jon Mark Bolthouse was our speaker and tour guide for the Idea Studio. Gary Ring is selling raffle tickets for Grief Relief. Side note – Del is at home and loves visitors. He had have leg surgery on March 17th. He is doing great. West Bend German night is March 28th.    Remember that we have a Kiwanis web page and Facebook. If you are on Facebook, like our page.  We have a projector for our speakers; please contact John if you need it. Speaking of programs for the future, get information to Jackie or myself. Member names are being added under Programs for your future dates.
Jon Mark Bolthouse, FdL Library Idea Studio
The Idea Studio has been 2 ½ years in the making. It is a place to do something. They have a kitchen to teach things like bread making once a month. There are two 3D printers, two sewing machines, comb binding machine and a serger for quilters. In addition, there is a recording studio, silhouette cutter, button maker and a laser. The laser is the only machine that requires staff assistance. If you are thirteen or older, you can attend a badging training session to qualify you for their functions. Breads of the World: Mexico is April 18th.  Every month the library has a program on the history of Fond du Lac. April 20th is the Children's Home of Fond du Lac.