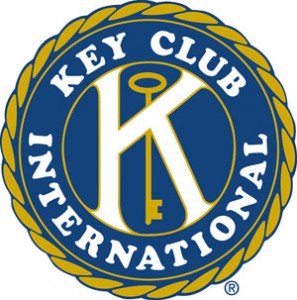 Monday Morning
There were 14 members at our Monday meeting.  They North Fond du Lac Key Clubbers were our greeters.  Special committee is looking for members – see Dawn.  Bonnie announced that we are serving lunch for Habitat on May 6th and May 18th. We are landscaping for Habitat on July 18th.  Remember that we have a Kiwanis web page and Facebook. If you are on Facebook, like our page.  We have a projector for our speakers; please contact John if you need it. Speaking of programs for the future, get information to Jackie or myself. Member names are being added under Programs for your future dates.
North Fond du Lac Key Club
President Marisa Strobel introduced the new officers. They are President – Anna Maramonte, Vice President, Allexis Wegner – Secretary, Alime Rabadan – Treasurer. Their fundraisers raised $451.30. They used donut sales, bake sales and raffles.  They donated $957 back to the community. Volunteer hours for Key Clubbers were 1,657. The most heavily volunteered activity was the Kettle Moraine Halloween Tour and Hike. List of special projects are: Shoes for Belize, Project Linus and Humane Society Fundraiser. They had a combined Service Project with FDL Key Club. They made cards for the terminally ill patients.  Stephanie Mallinger was the top senior volunteer with 258.5 hours.  Scholarship winners were Marisa Strobel and Stephanie Mallinger. Special thanks to the Key Club for breakfast.