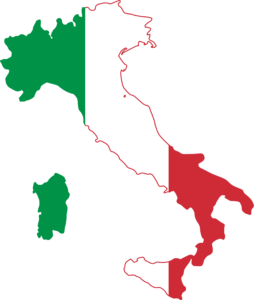 Monday Morning
There were 18 members and four guests at our Monday meeting. Key Clubbers, Ashley Waldvogel and Rachel Hays stopped by for breakfast and brought us candy to buy. Gail Luttenberger joined us to hear Mark's program. Joe Truesdale joined us to talk about his program, Ideacamp.. Harry was our greeter. Harry and Jan had happy bucks. Harry had the grace. Harry announced preliminary numbers on Pork Fest. We had 1,375 tickets turned in for dinner.  Profits look to be around $8,900.Reminder from Anne Lemke, be sure to "Like" our Kiwanis page on Instagram.  Melissa Schmidt will represent the club at the Boys and Girls Club Annual Spelling Bee in October. Mark was our winner and loser. He drew the nine of spades. There are 37 cards left and a pot of $210.00. Remember that we have a Kiwanis web page and Facebook. If you are on Facebook, like our page.  We have a projector for our speakers; please contact John if you need it. Speaking of programs for the future, get information to Peter or myself. Member names are being added under Programs for your future dates.
Mark Luttenberg, Trip to Italy
Mark and Gail Luttenberger talked about their 2nd trip to Italy. They booked the trip thru Globus. They arrived in Rome five days early. The trip traveled to Lugano in the North and Capri in the South. In addition to Rome, they saw Pompeii, Sorrento, Assisi, Venice Island, Florence and Pisa to name a few. We will not be able to describe the great photos that Gail and Mark took in this newsletter. Rome has over four million people. It is hot and dry in the summer.  The Vatican is on the highest hill in Rome. It is a separate state. Side note – they did celebrated both their birthdays and anniversary in Italy. For more information or a great program, contact Mark and Gail. Thank you for sharing your 2nd trip to Italy.