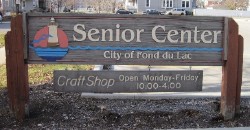 Monday Morning
There were 12 members at our Monday meeting plus two guests, Cathy Loomans and Sydney Loomans. Our guests, Cathy is our guest speaker and Sydney is Key Club President. Dan of Leeds & Lefeber was our greeter and had the grace. No one was funny on Monday. Happy bucks came from Dan, Gary and Mark. Mark drew the six of diamonds and won nothing.  We have 45 cards, 7 winners and a pot of $35.00. Fourteen members qualified for the rewards program for last year. Their charity will receive $50 from the Kiwanis. All winners need to get their Charity to Harry.  Rules of the program; participate in three fund raising events for total of at least twenty hours, participate in two interclubs, participate in two community service projects. All activities must be reported to Harry. Any questions please check with Harry. Children's Museum open house for the Agnesian Healthcare display starts November 7th from 5:00 to 6:30 pm.   Side note – Del is at home and loves visitors.  ATTENTION – Dawn is looking for a volunteer to be our Vice President for the coming year. See Dawn for details. Remember that we have a Kiwanis web page and Facebook. If you are on Facebook, like our page.  We have a projector for our speakers; please contact Dawn if you need it. Speaking of programs for the future, get information to Jackie or myself. Member names are being added under Programs for your future dates.
Cathy Loomans, Senior Center
Cathy Loomans is the director of the Senior Center. Cathy is a city employee and the building is owned by the city. The Friends of the Senior Center is the fund raising arm of the Senior Center. Their membership drive is the main fund raiser. The have a summer social, dinner raffle books, gift shop and a travel club. The Friends have five employees at the Senior Center. Over 60,000 seniors visit every year. They have a number of outreach programs, health & wellness, art, recreation classes, movies, and caregiver programs for seniors.