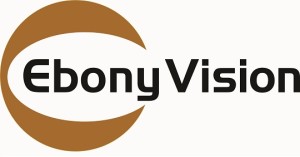 Monday Morning
There were 13 members at our Monday meeting plus one guest. She was Kyonna Henry, our speaker. The greeters were Jackie and Sharon. Sharon led us in grace. Charlene had the humor. She is looking for a place with an open mike night for her humor. Happy bucks came from Charlene.   We have all kinds of fund raisers, Gary Ring for Grief Relief, and Pete for South Shore Coracle on April 23 & 24th and Harry for the K/C Raffle. Drawing is April 12th. Our speaker picked Jim again. He picked the nine of clubs for a non-winner. Next Monday's 50/50 Raffle will have 25 cards in the game including the five pay cards with a pot of about $340.  We have a projector for our speakers; please contact Gary Miller if you need it. We have donated money to support Dream Catchers. They have two games in May, the 7th and 21st. Save the dates, more detail on the group to follow.
Kyonna Henry, Ebony Vision
Working together to foster a more inclusive community, Ebony Vision has five programs, CARE, Men of Vison, Delta Gems, Restorative Justice, Tenants Association. You are also welcome at their monthly meeting, the 3rd Monday at 6:30 PM at the library. More information can be found on their web, www.ebonyvisionfdl.org/ .  Kyonna moved to Fond du Lac in 2012 from Virginia. She works at Ripon College. The mission of Ebony is to impact and improve the Fond du Lac community and surrounding areas through unified efforts that educate and enhance the African culture. They are dedicated to networking and developing partnerships within the community that secure the legacy as an organization, standing for equality and promoting positive effects through community outreach. The next event is Juneteenth Days on June 25th at Fond du Lac Mall.