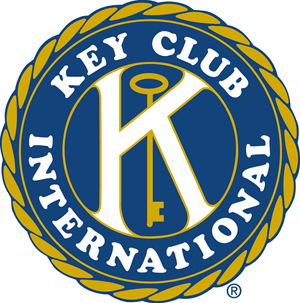 Monday Morning
We had 13 members make the trek out to North Fond du Lac's Horace Mann High School for an Appreciation Breakfast with our Key Clubbers. The Key Club provided a great spread of bagels and cream cheese, muffins, breakfast breads, fruit and assorted beverages. No one should have gone away hungry. Don't forget that Monday's 50/50 Raffle will have 24 cards, seven pay cards and a pot of at least $365. Your odds are much better than PowerBall.
North Fond du Lac Horace Mann Key Club
The Horace Mann Key Club welcomed us to their school for our Annual Appreciation Breakfast. The meeting began with the Pledge of Allegiance and the Key Club Pledge. Then next year's Club Officers introduced themselves and thanked our Club for all our support, both as their Sponsoring Club and also for all the monetary support we provide. Once everyone got their breakfast, very nice spread, the incoming Officers presented the details of what their Key Club has accomplished this past year. They were able to accomplish several goals in all of the following categories:
Membership
Fundraisers
Money/Services Donated Back to Community & Charities
Volunteer Hours Summary
Service Provided Every Month
Most heavily attended Service Projects
Key Club Convention
DCON Convention Awards
2013-2014 Key Clubs Goals
The amount of money raised, money given away, service projects completed and volunteer hours given is truly amazing. These young adults exemplify the true meaning of what Kiwanis is all about. Outstanding!! And of course, none of these accomplishments would happen if it weren't for the great guidance of their Advisors, led by Jean Hintze. Kudos to Jean, Dan and Jim for a truly outstanding year. Your community is better today because of Key Club.