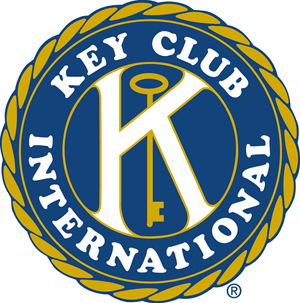 Here's a recap of the last two weeks:
Monday Morning
We had 17 members make the trip out to North Fond du Lac Horace Mann High School on Monday morning to visit the Key Club. The Key Club had a great turnout of members who greeted us and directed us to the library/media center where we had our meeting. Jean Hintze, Key Club Advisor, and the Key Clubbers had a great breakfast of bagels, fruit, breakfast breads, juice, and coffee for our Club and their members. No one should have gone away hungry. Gary Miller announced an InterClub to West Bend Morning for Thursday morning for anyone that could make it.
Horace Mann High School Key Club-May 14
Jean Hintze welcomed our Club to Horace Mann High School and introduced the Key Club Officers. Kaylee Lyonns began by talking about the various fund raisers that the Key Club did during the past year. They raised $607.50 from seven fund raisers with a Spring Donut Sale yet to be held. Next, Stephanie Schmitz talked about events where money was raised but then turned over the charity that was involved with the event. The Key Club raised $1,810 and then donated that money to the seven charities that were either running the fundraiser or were designated as the recipient of the fund raiser proceeds. The largest recipient in this category was the Polar Plunge that generated $1,145 for Special Olympics. Last, but surely not least, was Andee Ball who talked about all of the volunteer hours put in by the Horace Mann Key Clubbers. A handout was provided that listed all of the volunteer hours by month by activity. The Key Club put in 2,057.5 hours through April of this year with May still to be counted. An interesting fact about these hours is that 319 of those hours were done during the summer when the Key Clubbers weren't even in school. What a great example of giving back to their communities by this great group of young adults. A large reason for the resurgence of the Horace Mann Key Club is the great leadership provided by Jean Hintze as Advisor with the help of Co-Advisors Dan Hively and Jim Sandstrom. Thank you for your great guidance and congratulations on a great Key Club year.
Evab Schwalbe, Broken Bread-May 7
Evan Schwalbe joined us to talk about Broken Bread. The mission of Broken Bread is to feed the hungry, purchasing and rescuing surplus food and distributing it to those who are in need. Broken Bread began as an outreach ministry of St. Paul's Cathedral on January 31, 1991. Following the mandate of Christ to feed the hungry, Broken Bread is an ecumenical, community-supported program dedicated to relieving the needs of the poor and hungry. Broken Bread food program serves approximately 150 families, or about 600 individuals every week. Dozens of volunteers representing a variety of churches and organizations devote hundreds of hours collecting, sorting and distributing hundreds of pounds of surplus food. Broken Bread has no paid staff and could not function without the hard work and educations of its many volunteers. It has been estimated that 20% of all food produced in this country is wasted every day because it cannot be sold. Broken Bread Food Program works in cooperation with area businesses, bakeries, supermarkets and restaurants to utilize food that otherwise would go to waste. By redistributing this "rescued" food, Broken Bread helps both the poor and local businesses. "Rescued" food enables the poor to purchase items at local stores they otherwise would be unable to purchase. "Rescued" food helps local businesses by relieving them of unnecessary disposal costs and allowing them to project a positive image in the community.
The success of Broken Bread depends on the cooperation of everyone concerned.