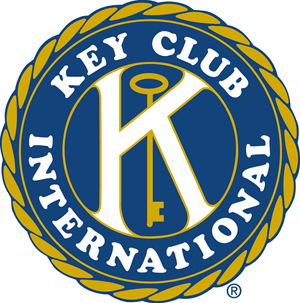 We had over 20 Key Clubbers hosting our 19 members at Monday's Key Club Appreciation Breakfast. The Key Clubbers served an awesome breakfast of pancakes, various fruits, juices, bagels yogurt and of course, awesome coffee. Not only was there plenty for our members, but all of the Key Clubbers also were able to enjoy this great breakfast. The outgoing leaders gave us an overview of all of the service projects that the Key Club was able to accomplish this past year with a number to be completed in the next couple of months. The Key Club officers also thanked our Club for all of the support that we provide them, both financially and morally. Special thanks, with flowers, were also given to the Key Club's Awesome Advisors, Danielle Joslin and Chris Stelmacher and our Club President, Gary Ring, for the extra work they do to help keep the Key Club on track. Thank you Advisors and Gary for all of the extra work that you do to guide these young adults in their Key Club growth.
Del Waldschmidt gave a report on last Saturday's PDQ Brat Fry. We generated a net profit of $1072, best ever, and had a great day of weather and even had some fun. Great job everyone.
There was no 50/50 Raffle this week so that will leave 46 cards in the deck, 7 of those pay cards, and at least $287 in the pot for next Monday's drawing.
Fond du Lac Key Club Newly-elected Officers: