The Kiwanis of Fabulous Fond du Lac are celebrating several successful community outreach opportunities two of which were spear-headed by our Key Clubbers from both Horace Mann High School in North Fond du Lac and Fond du Lac High School.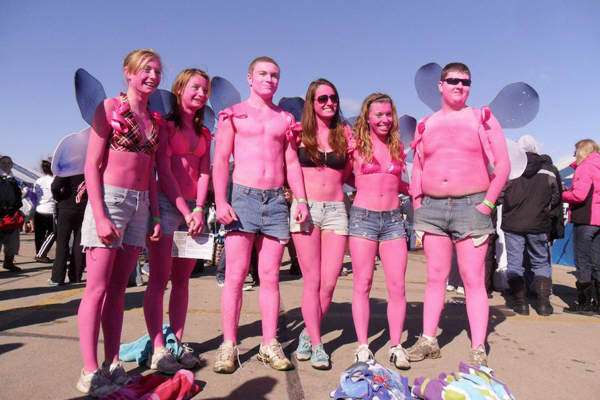 image #2image #3image #4image #5image #6image #7image #8image #9image #10Polar Plunge
Horace Mann High School's Polar Plunge team raised $1,145 for Special Olympics. The team consisted of Brice Hau, Ross Schwartz, Kayla Helbig, Dystiny Helbig, Brittany Parker, Hannah Romauld, Gary Miller( FDL Kiwanis representative), and Jean Hintze. We congratulate these brave Key Clubbers and Gary for their willingness to go to such extremes to raise money for a worthy cause. Click on the picture above to see the group's creative costumes as well as their reactions to jumping into the icy cold water!
Storybook Land
The Fond du Lac High School Key Club hosted their Annual Storybook Land Saturday, March 10th at Fond du Lac High School. Over 300 children in the 3-10 age group attended the event where Key Clubbers brought to life such classics as the Wizard of Oz, Old McDonald, Snow White, the Frog Princess, and The Wizard of Oz. Each child received a children's reading book at the end of the tour in order to promote the joys of reading. The Key Clubbers also encouraged parents and children to bring a canned good donation to help in our ongoing food drive. Good job, Key Clubbers.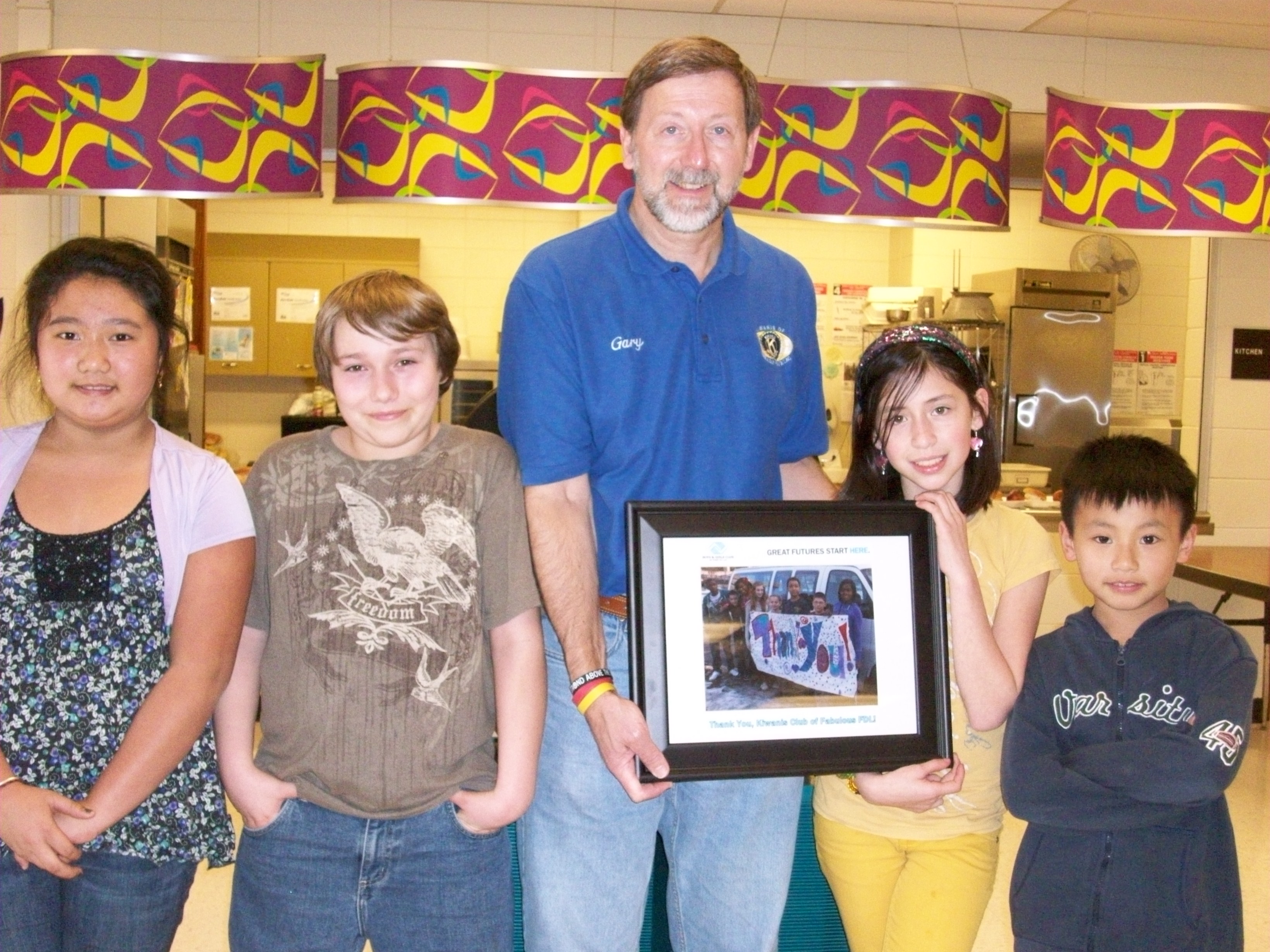 $5,000 Donation
Last fall the Kiwanis Club of Fabulous Fond du Lac made a $5,000 donation towards the purchase of a newer 15-passenger van for the Boys & Girls Club of Fond du Lac. The Boys & Girls Club purchased a van a few weeks later. The Boys & Girls Club presented a "thank you" photo plaque to club President Gary Ring on Thursday, March 15th for the Kiwanis Club's donation. The newer 15-passenger van replaced one of the two aging 12-passenger vans that the Boys & Girls Club use to transport youth to and from special events.
Click on the photo above to see members of the Chegwin School branch of Boys and Girls Club including Pachia Xiong, Keenan Galle, Emily Ibarra and Nicholas Vang with Gary Ring, President of the Kiwanis Club of Fabulous Fond du Lac in the middle.