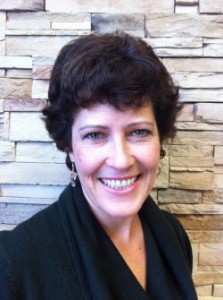 Monday Morning
We had 16 members and five guests at our Monday meeting back at the Retlaw Hotel.  Joining us were our guest speaker, Kari Webb, along with an InterClub from the Noon Club consisting of Ray Farr, Don Kurki, Dick Taddy and Scott Wittchow.  "Happy Bucks" were offered by Bonnie Baerwald for a successful Make A Difference Day, Gary Miller ($2) for Donna joining him on Monday morning and another just for the heck of it and by Scott Wittchow for our Club's support at their recently completed Pancake Day.  Glen Treml was the winner of the 50/50 Raffle drawing and he drew an Ace of Spades, not a winner.  Next week's game will have 46 cards with eight pay cards and a pot at least $67.
Kari Webb – Certified Acupuncturist
Acupuncture is one of the oldest, most commonly used forms of medicine in the world. Originating in China more than 2,500 years ago, acupuncture is currently one of the most thoroughly researched, practiced, and respected forms of complementary medicine available anywhere.  According to Traditional Chinese Medicine, your overall health is determined by the quality of the Qi (energy) flow through the natural pathways of your body (meridians). Acupuncture involves placing very thin sterile needles into specific points on the meridians, to stimulate and improve your Qi flow. The many benefits of acupuncture include:
Pain reduction

Stress and tension relief

Increased energy levels and performance

Stronger digestion

Relief from bad habits and addictions

Greater sense of overall health and well-being
Kari's practice focuses on treating and managing all kinds of health concerns.   She is also enthusiastic about promoting general wellness, relaxation, and balancing treatments.