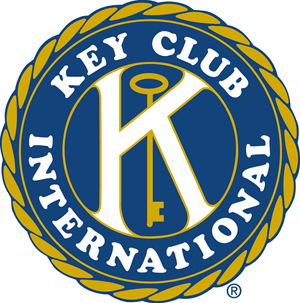 Monday Morning
We had 16 members at the Fond du Lac High School Key Club Appreciation Breakfast last Monday at Fond du Lac High School. No one should have gone away hungry and the service was very nice. We'll be back at Main Street Café and Lounge on Monday so don't forget where you're going. Also, don't forget that the next raffle drawing on Monday will have 26 cards, eight pay cards and a pot of at least $343.
Fond du Lac High School Key Club
Our Club was welcomed on Monday morning by a large contingent of Fond du Lac High School Key Clubbers. They provided our members with a wonderful breakfast. The Key Clubbers then told us about their Club and the various things they do during their school year. The Fond du Lac High School Key Club currently has 130 members with about 70 of that number being very active. Key Clubbers average between 20 and 200 hours of volunteer time per month, an excellent accomplishment. They had two Key Clubbers that participated in this year's Polar Plunge, which our Club helped to support. Their signature project is the Annual StoryBook Land that was held in March this year at the High School. They had over 200 children attend this event and they had almost all of their Key Club members helping out in one way or another. All the children that attended the StoryBook Land received a Golden Book to take home. The Key Club has projects they do every month. Two of those projects are ARC Bingo and working at the Fondy Food Panty. At the Fondy Food Pantry they stock shelves and help pack lunches for kids. The Key Club also had an exhaustive list of the various projects (over 40) they did this year posted for our information. A sample of those pro-jects were helping at our Pork Fest, help-ing at the Human Race, ARC Christmas Party, Taste of FDL, Salvation Army Bell Ringers, Culver's Night Fundraiser, Movie Night and Big Brothers/Big Sisters Bowl-ing just to name a few. The breakfast end-ed with a special thank you to the Advisors for all their guidance and it included flow-ers and lots of hugs. Thanks Chris and Danielle for doing such a great job with these young adults.