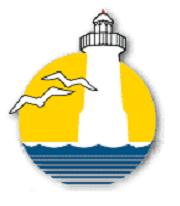 Monday Morning
There were 16 members at our Monday Meeting plus our guest speakers Jordan  Skiff and John Redman. We were greeted by Steve and Gary Miller. Steve had the humor for the day. Mark had the grace. No one had happy bucks. Happy birthday was sung to Mark by Dan. Dave Twohig was the raffle ticket winner and drew the nine of hearts, no winner. Monday's 50/50 raffle will have 13 cards including four pay cards with a pot of $511. Side note – Del is at home.  We have a possible interclub from New Holstein Kiwanis. Their Spanferkel is Monday August 29. See Dawn to sign up. Social committee is planning a night at Thelma street band on August 25th. See Thelma or Charlene for details. Sharon will be our representative for the Boys and Girls Club on October 12th.  Remember that we have a Kiwanis web page and Facebook. If you are on Facebook, like our page.  We have a projector for our speakers; please contact Gary Miller if you need it. Speaking of programs for the future, get information to Dave or myself. Member names are being added under Programs for your future dates.
Jordan Skiff – Lakeside Park Improvements
Jordan Skiff and Parks Director John Redman were her to present ideas to improve Lakeside Park. Ideas from the seventeen person advisory committee were turn over to Excel engineering for a plan. The main idea is a new pavilion at the end of Main St. The possibilities of a restaurant and a pier into the lake are on the list. This would be the hub of the park. Because of all the variables, this is on the 2019 list of projects. A splash pad would be on the 2018 list of projects. Other items would be a bridge to the West side. Viewing stations would be added for Supple Marsh's. Bike trails thru the park. Add an ice rink. A number of opinions are pushing for improving the old pavilion.