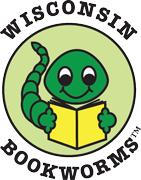 Monday Morning
We had 17 members at Monday's meeting after we inducted our newest member, Dawn Scannell.  Thanks to Sharon Kollman for sponsoring Dawn as our newest member.  We also had our guest speaker, Marianne Geiger in attendance.  Bonnie Baerwald announced that the Community Services Committee has a team to help at the October 25th Make-A-Difference Day.  If you want to join the group be at McDermott Park at 8:00AM.  Bring your own leaf rake and they'll send you to wherever you're needed.  Happy Bucks were offered by Bob Kahl for taking care of four of his grandkids while their Mom and Dad went to the Packer game, Bonnie Baerwald, Gary Miller and Gary Ring, all for the successful Pink Pumpkin Run/Walk, Sharon Kollman for our newest member, Dawn and Dawn Scannell for the warm welcome to our Kiwanis Club.  Dan Leeds was the 50/50 Raffle winner and he drew the Ten of Diamonds, a $10 winner.  Nice job Dan. Next week's drawing will have 5 cards with one pay card and a pot of at least $664.  Good luck everyone.
Marianne Geiger, Wisconsin Bookworms Project
Marianne Geiger thanked our Club for our past donations to the Wisconsin Bookworms project. This program has been in operation in Wisconsin since 1998 and in Fond du Lac County since 2000.  At the State level, the program has given over 500,000 books to children in the program while over 18,000 books have been given to over 2,000 children in Fond du Lac County since its inception in 2000. In Fond du Lac County there are currently 22 volunteer readers who read to four and five year old children in the local Head Start Program at four different locations in the Fond du Lac area. The four locations in Fond du Lac County are North Fond du Lac Friendship Learning Center, the old Franklin School, YMCA and the Head Start Program at the Advocap building.  They also have reached out to the Ripon area where they are currently reading to 30 special needs students in the Ripon School District.  Each child gets eight different books along with a book bag to hold all of their new books. The approximate cost for these eight books and book bag is $30 per child.