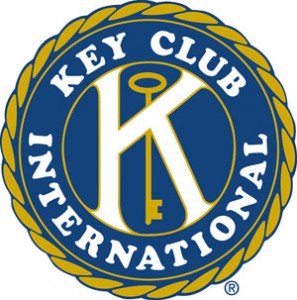 Monday Morning
There were 19 members at our Monday meeting plus one guest. Our guest speaker was a no show. Key Club Officer, Alyssa Weiorka joined us for breakfast. "Happy Bucks" were offered by Jim Freiberg, Del Waldschmidt, Gary Miller and Jan Krug. Marlin needs your ticket sales money as soon as possible.
Dan Leeds was the winner of the 50/50 raffle drawing and he drew the five of clubs for $5.00 dollars Next Monday's 50/50 Raffle will have 49 cards in the game including the eight pay cards.
Alyssa Weiorka, Fondy High Key Club President
Alyssa filled in for our missing speaker. She is a senior and transferred from WLA. She joined the Key Club to get more involved in helping others. Her first choice for college is Northwestern. She thanked our club for all our support. One of the officer's goals is to increase the number of events. They are working harder to get better attendance from the Key Club to our club. Some of their events are ARC Christmas bingo party, books to the hospital, Halloween events and the Pink Pumpkin Race. They sold candy for their first fund raiser of the year. They have ninety paid members.
Hixson Award Winners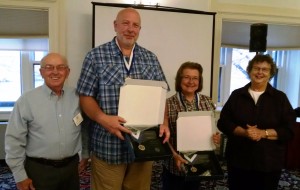 The board of Directors awarded two Hixsons this year. A $1,000 donation has been made to Kiwanis International Foundation in of the name of Sharon Kollman and Pastor Dan Leeds. This is to recognize these individuals for their hard work for Kiwanis. Congratulation to both Sharon and Dan.