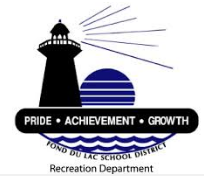 Monday Morning
There were 11 members and one guest, Andrew Busker at our Monday meeting. Jim had the grace. Charlene and Harry had rumor? We were greeted by Marlin and Chris. Harry reported that we sold 300 pounds and raised a little over $2,000. Both Harry and John thanked the club and Key club for all their help. Reminder, Gary Miller was a winner of the 50/50 raffle. New game, Jim drew the seven of diamonds, no winner. Rules of the game; draw a 5 or 10 and win that amount. Draw the Queen of Hearts and win 50% of the pot. Visitors can only win $25. We have 51 cards, 9 winners and a pot of $8. Side note – Del is at home and loves visitors.  Sharon will be our representative for the Boys and Girls Club on October 12th.  Mahala's Hope has their open house on September 17th from 1-5. We had a double  Interclub at the Key Club, Friday morning. Remember that we have a Kiwanis web page and Facebook. If you are on Facebook, like our page.  We have a projector for our speakers; please contact Gary Miller if you need it. Speaking of programs for the future, get information to Dave or myself. Member names are being added under Programs for your future dates.
Andrew Busker – FdL Rec Department
Andrew is the program director for the Rec Dept. He handles the Youth Enrichment Program and Playground Program. The playgrounds are Riverside, Evans and Rosenow. The Rec Dept handles both adult softball and adult pickle ball. Programs that they are working on are Pokémon Go hikes, a Pickle ball social, adult fall softball and adult bus trips.