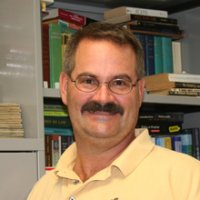 Monday Morning
We had 16 members at Monday's meeting along with our guest speaker, Dr. Eric Boos from UW-FDL "Happy Bucks" were offered by Gary Miller for his first bike trip of the season this past weekend in Dubuque, IA, Vickie Goldapske for her being sworn in on Monday night to the North Fond du Lac School Board, Chris Serres who was happy to be back from vacation (that was a lie) and Pete Vercouteren for a wonderful South Shore Chorale performance this past weekend. Dan Leeds was the 50/50 Raffle winner and he drew the six of Diamonds, not a winner. Next week's 50/50 Raffle drawing will have 23 cards with five pay cards and a pot of at least $394.
Dr. Eric Boos
Dr. Eric Boos had been waiting to hear from an old teacher when the tattered postcard showed up with the unexpected postmark of Tanzania. Eric had to get out a map to locate the Eastern African nation. His teacher had written simply two lines: "We're here. Why aren't you?" "Count me in," Eric wrote back. And so started a commitment that has taken him and his wife, Dr. Karene Boos, and their children to Tanzania countless times during the past 15 years. Their efforts helped create a $25 million Catholic college, a primary school, a metal fabrication shop for manufacturing equipment for children with disabilities and several women's co-ops. They support two orphanages, an AIDS clinic and a physical therapy clinic, transforming the quality of life for hundreds of Tanzanians.
Their latest mission is to turn a ten-acre site on the edge of the Serengeti into a refuge for up to two hundred children with albinism, a genetic condition that affects the pigment of the skin, hair, and eyes. Although it's difficult to know the exact numbers because so many live in secrecy, albinism is more prevalent in East Africa than anywhere else in the world. As many as 150,000 albinos may live in Tanzania. Eric describes albinism as Tanzania's modern-day leprosy because of the stigma attached, but while albinos are hated and feared, their flesh comes with a grisly price tag. According to Eric's research, a single finger from an albino can fetch the equivalent of about $1,300 U.S. dollars.