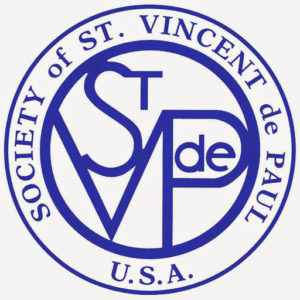 Monday Morning
There were 16 members and one guest, Audrey Watry at our Monday meeting.  Charlene and Steve were our greeters. Dan did the humor. Dawn had the grace.   Need your help, please review your rewards totals from Harry. It was in an email from September 3rd. Reminder from Anne Lemke, be sure to "Like" our Kiwanis page on Instagram.  Melissa Schmidt will represent the club at the Boys and Girls Club Annual Spelling Bee in October. Jim was our winner and loser. He drew the eight of clubs. There are 38 cards left and a pot of $200.00. We had an interclub on Tuesday at the Noon Club. Joining Gary Miller were Glenn, Charlene, Dawn and John. Remember that we have a Kiwanis web page and Facebook. If you are on Facebook, like our page.  We have a projector for our speakers; please contact John if you need it. Speaking of programs for the future, get information to Peter or myself. Member names are being added under Programs for your future dates.
Audrey Watry, St. Vincent De Paul
Inspired by gospel values, the Society of St. Vincent de Paul, a Catholic lay organization leads women and  men to join together to grow spiritually by offering person to person service to the needy and suffering in tradition of its founder Blessed Frederic Ozanam and its patron St. Vincent de Paul. All money raised by your donation of good goes back into the community. They have been at the old Copps store for about five years. Their prior location by the Holiday Inn has been donated to the Fondy Food Pantry. It will open soon. They are the largest lay organization. In addition to donation of goods and buying at the store, you can donate $100 for a "Helping Others Tile". Be sure to buy a Vinny Card for $5.28 to be eligible for their special sales days. For furniture pickup dial 322-9505. To get help with rent, utilities, or food call 933-3650.