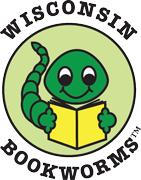 Monday Morning
There were 11 members plus one guest at our Monday meeting.   Marianne Geiger was our speaker. Dan was our greeter. Gary had the grace. Steve had the humor. No happy bucks, it was snowy outside. Bonnie was a winner and non- winner. She drew the ace of clubs. We still have 29 cards, 5 winners and a pot of $300.00.    Side note – Del is at home and loves visitors. He will have leg surgery on March 17th. West Bend German night is March 28th.    Remember that we have a Kiwanis web page and Facebook. If you are on Facebook, like our page.  We have a projector for our speakers; please contact John if you need it. Speaking of programs for the future, get information to Jackie or myself. Member names are being added under Programs for your future dates.
Marianne Geiger, Wisconsin Bookworms
Recipe for a "Love of Reading". Mix : 170 students from ages 3 to 5, give them 8 new books free per year, 20 volunteer readers. This reading program is a collaboration of: Fond du Lac County Association for Home and Community Education (HCE), UW Cooperative Extension Family Living Programs, and Wisconsin Public Television. In addition they get a tote bag fort their eight books. We donated one book for the program. Our book was Puddle Pug by Kim Norman. In case, you want to buy for your library. The 170 students are from "Head Start" in Fond du Lac and Early Childhood Class in Ripon. The readers also plan a craft activity in conjunction with the book read. In their seventeen years of reading, they have helped 2,615 children with 22, 000 books. If you wish to read or donate, contact Marianne at 948-9431.