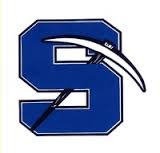 Monday Morning
We had a little better crowd on Monday with fourteen members and our guest speaker, Bob Hyland, head football coach at St. Mary's Springs Academy.  Glen Treml was the 50/50 Raffle winner and Harry Schneider drew the Seven of Spades in Glen's absence.  That is not a winner so next week's drawing will have 39 cards with eight pay cards and a pot of at least $181.
 Bob Hyland – St. Mary's Springs Football
Bob Hyland has been the head football coach at St. Mary's Springs since 1971.  Those first two seasons were less than successful when Bob's teams went 1-15-2.  However that changed in 1975 when they went undefeated until the State Championship game.  They also were State Champion Runner-Up in 1976, 77 and 78.  Bob's first State Championship was in 1983 with a second State Championship in 1984.  In the year 2000 St. Mary Springs joined the WIAA.  Since 2000, Bob has coached four State Champions, two Runner-Up State Champions and eight Conference Champions with a combined won/loss record of 146-34.  Up until this year's loss in the playoffs, S. Mary Springs had a 39 game winning streak.
Bob attributes his success to a number of factors.  The first is the depth and longevity of his coaching staff.  His thirteen assistant coaches have over 170 years of coaching experience with a number of those thirteen having played at the collegiate level.  The second thing that Bob requires is complete honesty with his players so they know where they stand in the program.  Bob doesn't believe in leading a player to believe he has a chance to play when he doesn't have the skill to do so.  The third thing that Bob believes is absolutely necessary is to teach good fundamentals to his players at the earliest possible level.  He firmly believes that good fundamentals are what makes winning football programs and helps to minimize injuries to the player.  Bob played for the North Dakota State University (NDSU) football team from 1967-69 and was inducted into the NDSU Hall of Fame in 1981.