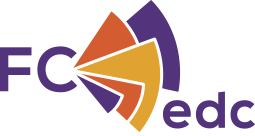 Monday Morning
There were 12 members at our Monday meeting plus one guest. Our guest, Steve Jenkins, FCEDC Director, was our speaker.  Sharon and Jackie were our greeters. Dave had the grace. Sharon had  humor and it was good. Please get all money and tickets to Marlin as soon as possible. Dave Krug drew the four of spades and won nothing.  Fourteen members qualified for the rewards program for last year. Their charity will receive $50 from the Kiwanis. All winners need to get their Charity to Harry.  Rules of the program; participate in three fund raising events for total of at least twenty hours, participate in two interclubs, participate in two community service projects. All activities must be reported to Harry. Any questions please check with Harry. Oakfield Storybook Land had their open house from 9:30 to 11:30 on Saturday. Side note – Del is at home and loves visitors.  Mark was Sharon's replacement to be our representative for the Boys and Girls Club Spelling Bee on October 12th.  Dawn is looking for a volunteer to be our Vice President for the coming year. See Dawn for details. Highlight of the installation banquet. Anne Lemke was named Kiwanian of the Year. Remember that we have a Kiwanis web page and Facebook. If you are on Facebook, like our page.  We have a projector for our speakers; please contact Dawn if you need it. Speaking of programs for the future, get information to Jackie or myself. Member names are being added under Programs for your future dates.
Steve Jenkins, Fond du Lac County Economic Development Corporation
Steve Jenkins has been the director of FCEDC since 2012. They are responsible for work force development. The economy is still strong in Fond du Lac. However, he believes Fond du Lac is a status quo community, too conservative. They are studying a merger with Association of Commerce. Good items, the sale of the Retlaw, new activity at Forest Mall and group to coordinating a valley growth.