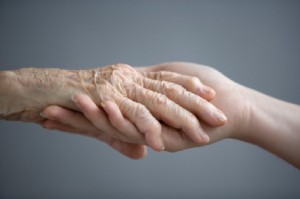 Monday Morning
We had 17 members at our Monday meeting along with our guest speaker, Keywon Brown from the Fond du Lac Police Department.  Charlene noted that our Club received a Round Robin Patch at Saturday's Mid-Year Conference in Appleton.  She also noted that Kiwanis One Day is scheduled for April 11th (see attached) if anyone is interested in participating; unfortunately, it's the same day as our NFDL PDQ Brat Fry.  She also noted that District 11 is looking for Lt. Governor candidates for the upcoming Kiwanis Year.  "Happy Bucks" were offered by Sharon Kollman in celebration for her granddaughter's wedding this past weekend and Charlene Pettit for her attendance at the Kiwanis Mid-Year Conference this past weekend.  Marlin Towne was the 50/50 Raffle winner on Monday and he drew the Three of Diamonds, another non-winner.  Next week's drawing will have 44 cards, including eight pay cards, and a pot of at least $98.
Keywon Brown, Life Enforcement
Life Enforcement is a newly formed non-profit organization focused on organizing community oriented volunteer projects.  Life Enforcement was started in 2014 and from the start hit the ground running, looking for positive ways to make a difference in our community.  The founder, Keywon Brown, saw that many people were complaining and looking to place blame for what they believed was a drop in our community's quality of life.  There was so much negativity, but Keywon knew that more could be done.  The mission of the Life Enforcement is: "To find creative ways to inspire people in the community to take responsibility for spreading kindness, generosity and joy.  While creating and maintaining a better quality of life in this community and our own lives".
Keywon closed by talking about the T-Code part of their program.  T-Code stands for: "To Take Care Of or do something generous for someone else, regardless of your relationship or lack thereof.  To do this without the expectation of benefit, besides feeling good about the kind act in and of itself and how it has helped spread joy and kindness in the community."