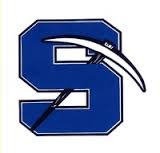 Monday Morning
There were 13 members at our Monday meeting plus one guest. Kelly Norton was our guest speaker. Charlene had groundhog humor for the morning. She is looking for a full time job, as humorist. Pete led us in prayer.  Gary Miller and Mark greeted the group. Our speaker picked Bonnie name. She picked the two of clubs for a non-winner. Next Monday's 50/50 Raffle will have 34 cards in the game including the five pay cards with a pot of about $235.  Happy bucks came from Dan, Marlin, and Gary Ring. West Bend Kiwanis Chili Cook Off is February 6th. Gary Miller, Gary Ring & Pete worked with the other two Kiwanis Clubs clean the Solution Center Warming Shelter. Reminders, if you are bringing a speaker and need a projector, contact Gary Miller. He has the projector at his house for security reasons.
Kelly Norton – St. Mary's Springs Academy
Kelly is President of the Academy. The school started with 17 students in 1909. Today, they have 826 students. They are averaging a 9% growth. St. Agnes Sisters started the school. Today, they have 114 staff members with only one sister left. They have raised almost $25.3 million for their new construction and renovation. This includes $7 million for renovation of the existing buildings. The new campus will combine grades kindergarten thru twelfth grade. The tuition in 1909 was seventy five dollars per semester for everything including room and board. Today the tuition goes from $1,500 to $5,900. Football started in 1940 and today they twenty different teams. They have seventy voucher students this year with additional $300,000 of tuition assistance. More information on the Springs can be found at www.smsacademy.org .